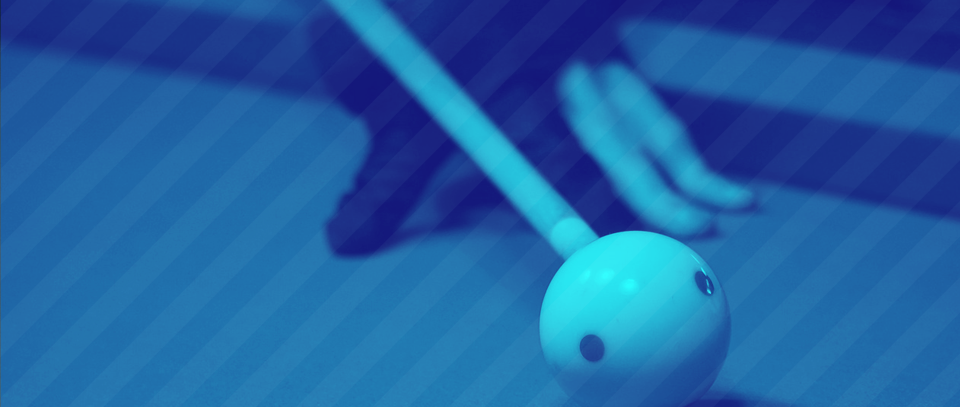 August 6, 2017
Tweede BeNeCup 2017
8-Ball
Entry deadline
Aug 6, 2017, 12:45 PM (local time)
Starts
Aug 6, 2017, 1:00 PM (local time)
Format
Double elimination (35

Participants

)
Race to
5
Handicap
No handicap
Organizer
De Distel and Railbirds
Contact
Gino De Ruyter
More info

Tijdens de zomer zal er een kleine ranking in de regio georganiseerd worden door Bal-enzo, de Distel en Sport Pub Goes. De toernooien zijn gericht op gezelligheid, sfeer en een lekker potje pool tijdens de vakantie. Deelname is open voor iedereen en voor de spelers die aan elk toernooi meedoen hebben we dan ook leuke extra's.

Zo zullen we een puntentelling bijhouden van deze toernooien om zo te bepalen wie de sterkste speler was. De winnaar zal dan ook een MVP bonus ontvangen van €100,-. De nummer twee krijgt ook nog een mooie prijs, hij ontvangt €50,-. Weet je vooraf al dat je aan alle toernooien gaat meedoen? Dan krijg je korting als je jezelf voor alle toernooien tegelijkertijd inschrijft. Een deelname aan het toernooi is normaal €15,-, maar bij vooraf betalen voor alle drie de evenementen betaal je maar €40,-.
Schedule
1

Vincent Peemen

Lennaert Speijker

Sun 14:26
2

Paul Buijs

3

Rory van der Wee

4

Jan Rempe

5

Nicolas van Parys

6

Navin Ramkhelawan

7

William Gelens

8

Kenneth Meyskens

9

Adam Kiernicki

Ivar Saris

Sun 14:26
10

Tom Penrose

11

Niels Willaerts

12

Gijs van Westenbrugge

13

jefrey guiban

14

Sander Olislagers

15

Jeroen den Rooijen

16

Lily Van Hoof

Kenny Voets

Sun 14:26
17

Perry Verheijen

Lennaert Speijker

Sun 14:27
Table 8
18

Paul Buijs

Hoa Nguyen

Sun 14:27
19

Pierre Frank

Rory van der Wee

Sun 14:27
20

Jan Rempe

Arno Hartman

Sun 14:27
21

Piet Savoir

Nicolas van Parys

Sun 14:27
22

Navin Ramkhelawan

Wesley van der Weide

Sun 14:27
23

Thomas Vanbroekhoven

William Gelens

Sun 14:27
Table 13
24

Kenneth Meyskens

Patrick Berkenpas

Sun 14:27
25

Tom D'haeseleer

Ivar Saris

Sun 14:27
Table 15
26

Tom Penrose

Gino De Ruyter

Sun 14:27
27

Patrick Franssen

Niels Willaerts

Sun 14:27
28

Gijs van Westenbrugge

Frederic Reul

Sun 14:27
Table 11
29

Piotr Haraszczuk

jefrey guiban

Sun 14:27
30

Sander Olislagers

Keith Gonesh

Sun 14:27
31

Ruud Schilders

Jeroen den Rooijen

Sun 14:28
32

Kenny Voets

Hassan Osman

Sun 14:28
33

Vincent Peemen

Hassan Osman

Sun 14:28
Table 16
34

Ruud Schilders

35

Sander Olislagers

36

jefrey guiban

37

Gijs van Westenbrugge

38

Niels Willaerts

39

Gino De Ruyter

40

Tom D'haeseleer

41

Adam Kiernicki

Patrick Berkenpas

Sun 14:28
Table 10
42

Thomas Vanbroekhoven

43

Wesley van der Weide

44

Piet Savoir

45

Arno Hartman

46

Pierre Frank

47

Paul Buijs

48

Lily Van Hoof

Perry Verheijen

Sun 15:08
Table 15
49

Lennaert Speijker

Hoa Nguyen

Sun 15:08
Table 14
50

Rory van der Wee

Jan Rempe

Sun 14:28
Table 1
51

Nicolas van Parys

Navin Ramkhelawan

Sun 14:28
Table 2
52

William Gelens

Kenneth Meyskens

Sun 14:39
Table 13
53

Ivar Saris

Tom Penrose

Sun 14:58
Table 4
54

Patrick Franssen

Frederic Reul

Sun 14:39
Table 11
55

Piotr Haraszczuk

Keith Gonesh

Sun 14:28
Table 14
56

Jeroen den Rooijen

Kenny Voets

Sun 14:28
Table 12
57

Vincent Peemen

Ruud Schilders

Sun 15:01
Table 16
58

Sander Olislagers

jefrey guiban

Sun 14:33
Table 9
59

Gijs van Westenbrugge

Niels Willaerts

Sun 14:39
Table 5
60

Gino De Ruyter

Tom D'haeseleer

Sun 14:58
Table 2
61

Patrick Berkenpas

Thomas Vanbroekhoven

Sun 15:36
Table 12
62

Wesley van der Weide

Piet Savoir

Sun 14:33
Table 7
63

Arno Hartman

Pierre Frank

Sun 14:33
Table 6
64

Paul Buijs

Perry Verheijen

Sun 15:56
Table 13
65

Vincent Peemen

Kenneth Meyskens

Sun 16:02
Table 4
66

jefrey guiban

Nicolas van Parys

Sun 15:35
Table 1
67

Gijs van Westenbrugge

Rory van der Wee

Sun 15:43
Table 8
68

Gino De Ruyter

Lennaert Speijker

Sun 16:26
Table 16
69

Thomas Vanbroekhoven

Jeroen den Rooijen

Sun 16:59
Table 14
70

Wesley van der Weide

Keith Gonesh

Sun 15:36
Table 10
71

Arno Hartman

Frederic Reul

Sun 16:01
Table 2
72

Perry Verheijen

Tom Penrose

Sun 16:46
Table 10

Winners qualification

Race to 5

73

Hoa Nguyen

Jan Rempe

Sun 16:26
Table 15
74

Navin Ramkhelawan

William Gelens

Sun 15:37
Table 3
75

Ivar Saris

Patrick Franssen

Sun 16:02
Table 6
76

Piotr Haraszczuk

Kenny Voets

Sun 15:37
Table 6
77

Kenneth Meyskens

jefrey guiban

Sun 17:15
Table 13
78

Gijs van Westenbrugge

Gino De Ruyter

Sun 17:46
Table 16
79

Thomas Vanbroekhoven

Keith Gonesh

Sun 18:07
Table 13
80

Arno Hartman

Tom Penrose

Sun 17:19
Table 12

Losers qualification

Race to 5

81

jefrey guiban

Patrick Franssen

Sun 17:56
Table 15
82

Gijs van Westenbrugge

Kenny Voets

Sun 19:17
Table 15
83

Thomas Vanbroekhoven

Jan Rempe

Sun 19:27
Table 16
84

Arno Hartman

Navin Ramkhelawan

Sun 18:20
Table 14
85

Hoa Nguyen

Arno Hartman

Sun 20:25
Table 13
86

William Gelens

Gijs van Westenbrugge

Sun 20:25
Table 14
87

Ivar Saris

jefrey guiban

Sun 20:25
Table 10
88

Piotr Haraszczuk

Thomas Vanbroekhoven

Sun 20:44
Table 16
89

Hoa Nguyen

William Gelens

Sun 22:04
Table 13
90

Ivar Saris

Piotr Haraszczuk

Sun 21:50
Table 16
91

Hoa Nguyen

Ivar Saris

Sun 22:59
Table 16