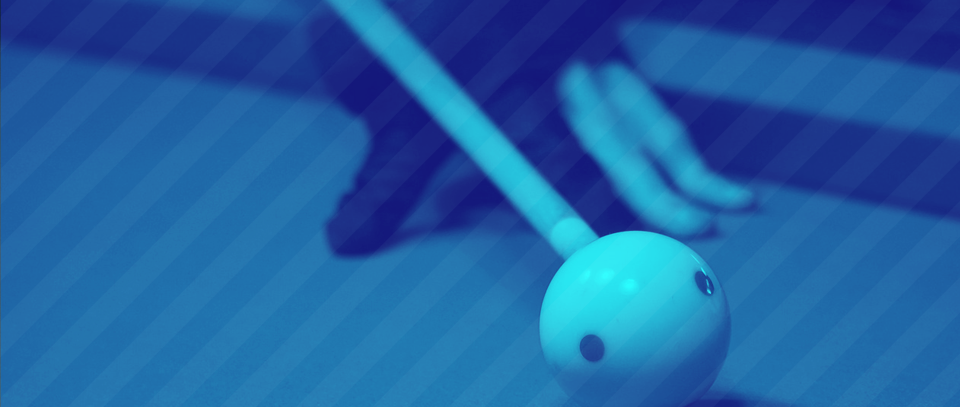 August 26, 2020
Oslo BK Klubbturnering 2020
9-Ball
Entry deadline
Aug 26, 2020, 5:55 PM (local time)
Starts
Aug 26, 2020, 6:00 PM (local time)
Format
Double elimination (14

Participants

)
Race to
7
Handicap
With handicap
Organizer
Oslo BK
Contact
Egil Arne Sørensen
More info

9-ball med HCP ratinglist OBK, spiller om brekket, 3 ball regel, vinners brekk. Dobbelcup. Dette er ikke rankingturnering - den begynner neste onsdag 2. september.
Schedule
1

Terje Kristoffersen

2

Kent Hansen

80

Morten Bakken

96

Wed 17:58
Table 6
3

Ole Kristian Rudshavn

170

Jan Thomassen

98

Wed 17:58
Table 7
4

Umar Hayat Ali

133

Daniel Lorentzen-Styr

52

Wed 17:58
Table 8
5

Bjørn Bratteberg

79

Andreas Eldegard Wahr-Hansen

26

Wed 17:58
Table 10
6

Joakim Haugen

167

R2

Johannes Ulsund

42

Wed 17:58
Table 11
7

Christian Johannessen

122

R1

Antonio Melendez Figueroa

65

Wed 17:58
Table 12
8

Vaios Evangelou

9

Terje Kristoffersen

54

Morten Bakken

96

Wed 18:43
Table 6
10

Ole Kristian Rudshavn

170

Daniel Lorentzen-Styr

52

Wed 19:03
Table 9
11

Andreas Eldegard Wahr-Hansen

26

Joakim Haugen

167

Wed 18:57
Table 11
12

Christian Johannessen

122

Vaios Evangelou

59

Wed 18:35
Table 12
13

Kent Hansen

14

Jan Thomassen

98

Umar Hayat Ali

133

Wed 19:03
Table 7
15

Bjørn Bratteberg

79

Johannes Ulsund

42

Wed 18:45
Table 8
16

Antonio Melendez Figueroa

17

Kent Hansen

80

Vaios Evangelou

59

Wed 19:12
Table 12
18

Jan Thomassen

98

Joakim Haugen

167

Wed 19:47
Table 7
19

Bjørn Bratteberg

79

Daniel Lorentzen-Styr

52

Wed 19:44
Table 4
20

Antonio Melendez Figueroa

65

Morten Bakken

96

Wed 19:19
Table 11

Winners qualification

Race to 5

21

Terje Kristoffersen

54

Ole Kristian Rudshavn

170

Wed 19:56
Table 9
22

Andreas Eldegard Wahr-Hansen

26

Christian Johannessen

122

R1

Wed 19:43
Table 6
23

Vaios Evangelou

59

Joakim Haugen

167

Wed 20:40
Table 6
24

Bjørn Bratteberg

79

R1

Antonio Melendez Figueroa

65

Wed 20:40
Table 12

Losers qualification

Race to 5

25

Joakim Haugen

167

R1

Ole Kristian Rudshavn

170

Wed 21:11
Table 6
26

Bjørn Bratteberg

79

Andreas Eldegard Wahr-Hansen

26

Wed 21:25
Table 12
27

Terje Kristoffersen

54

Bjørn Bratteberg

79

Wed 22:07
28

Christian Johannessen

122

Joakim Haugen

167

Wed 22:26
Table 12
29

Bjørn Bratteberg

79

Christian Johannessen

122

Wed 23:11
Table 12