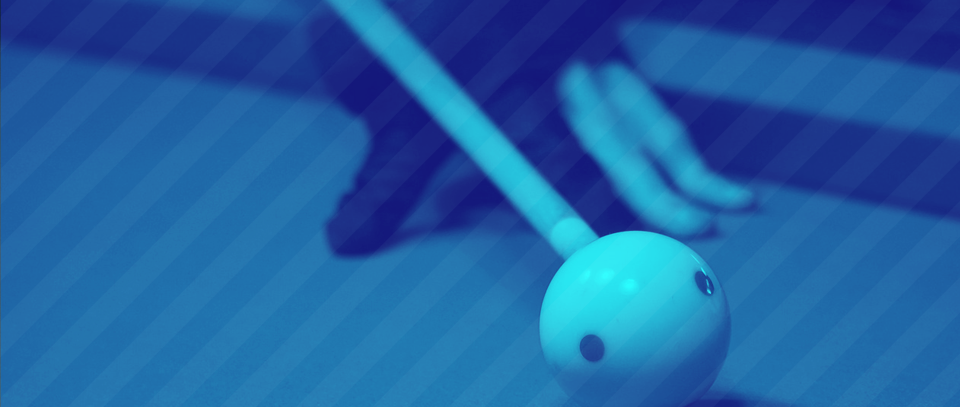 September 29, 2019
Masters zomerranking
Multiball
Starts
Sep 29, 2019, 12:00 PM (local time)
Format
Double elimination (16

Participants

)
Race to
2
Handicap
With handicap
Organizer
Plan B
Contact
Plann Bee
More info

De masters zijn voor de top 16 van de ranking en iedereen is seeded op volgorde van de plaats in de ranking en dus zijn de wedstrijden al geloot. We spelen deze dag met dezelfde handicaps als tijdens de zomer toernooien. Het is dubbel knock-out tot de laatste 4. Iedere wedstrijd bestaat uit een partij 9-ball race tot de 4 EN een partij 8-ball race naar de 3. Is het hierna 1-1, dan wordt de wedstrijd beslist met een partij 10-ball race naar de 1. De inschrijving is 10 euro pp en dit wordt toegevoegd aan de totale zomerranking prijzenpot die deze dag wordt uitgekeerd.
Schedule
1

David van Streepen

Niels Vriesema

Sun 12:05
Table 12
2

Yong-Gi Choi

Ben Zaza

Sun 12:05
Table 2
3

Floris Willaert

Jan Vos

Sun 12:05
Table 5
4

Diana Meijer

Krijn Schuurman

Sun 12:05
Table 3
5

Richard V Velthoven

Casper Verstegen

Sun 12:05
Table 4
6

Lennert Duyn

Joris de Winkel

Sun 12:05
Table 7
7

Michael Verbeek

Randy Wattimena

Sun 12:05
Table 6
8

Bart Auée

Kevin den Hartigh

Sun 12:05
Table 1
9

David van Streepen

Ben Zaza

Sun 13:15
Table 7
10

Floris Willaert

Krijn Schuurman

Sun 14:02
Table 4
11

Casper Verstegen

Lennert Duyn

Sun 13:15
Table 4
12

Michael Verbeek

Kevin den Hartigh

Sun 13:21
Table 1
13

Niels Vriesema

Yong-Gi Choi

Sun 13:21
Table 6
14

Jan Vos

Diana Meijer

Sun 13:27
Table 3
15

Richard V Velthoven

Joris de Winkel

Sun 13:15
Table 2
16

Randy Wattimena

Bart Auée

Sun 14:00
Table 7
17

Yong-Gi Choi

Kevin den Hartigh

Sun 14:26
Table 1
18

Diana Meijer

Lennert Duyn

Sun 14:48
Table 2
19

Richard V Velthoven

Krijn Schuurman

Sun 15:10
Table 1
20

Bart Auée

Ben Zaza

Sun 14:40
Table 7

Winners qualification

Race to 2

21

David van Streepen

Floris Willaert

Sun 15:27
Table 7
22

Casper Verstegen

Michael Verbeek

Sun 14:27
Table 6
23

Kevin den Hartigh

Lennert Duyn

Sun 15:35
Table 2
24

Krijn Schuurman

Ben Zaza

Sun 16:06
Table 1

Losers qualification

Race to 2

25

Kevin den Hartigh

David van Streepen

Sun 16:20
Table 2
26

Ben Zaza

Casper Verstegen

Sun 16:57
Table 1
27

Floris Willaert

Casper Verstegen

Sun 17:38
Table 2
28

Michael Verbeek

David van Streepen

Sun 17:38
Table 1
29

Casper Verstegen

Michael Verbeek

Sun 18:43
Table 1