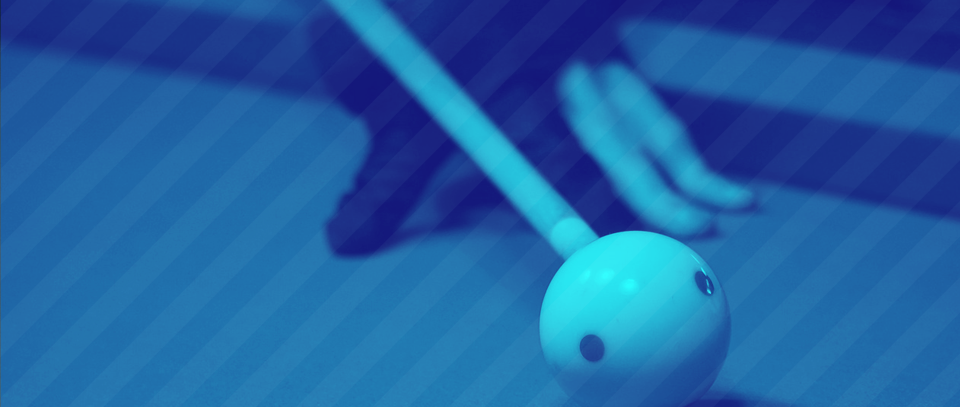 February 16 - February 17, 2019
A.P.P. No Sharks Series Event 2
Blackball
Entry deadline
Feb 10, 2019, 3:00 PM (local time)
Starts
Feb 16, 2019, 10:00 AM (local time)
Format
Single elimination (32

Participants

)
Race to
7
Handicap
No handicap
Rankings
No Sharks Events
Organizer
White Rose MMTV
Contact
Matt Wallace (matt9wall@googlemail.com)
More info

Event 2 of 8
Second chance to pick up points. Those who played event 1 will be looking to build on their progress.
Still a long way to go yet.

There will be a Calcutta Auction on this event.
Schedule
1

Ali Griffith

2

Jason Hardy

3

Daz Lettice

4

john hindley

5

Matt Wallace

6

Jamie christie

7

Dale Shaw

8

Josh Scarrott

9

Michael Goodson

10

John Browne

11

Luke Pierce

12

Stevie Bennett

13

Danny Bailey

14

Trev Mercer

15

Justin Riley

16

Dale Benson

17

Stu Richardson

18

Dave Eley

19

Paul Goodall

20

Robert Ramsden

21

Andy Grice

22

Marc Haste

23

Lee Roper

24

Paddy Carty

25

Mark Grice

26

Scott Bull

27

Wozza James

28

Adam Myerecough

29

Richie RichBrowning

30

Daz Browning

31

C Denton

32

Alan Smith

33

Ali Griffith

Jason Hardy

Sat 10:11
Table 9
34

Daz Lettice

john hindley

Sat 10:11
Table 8
35

Matt Wallace

Jamie christie

R2

Sat 10:11
Table 7
36

Dale Shaw

R1

Josh Scarrott

Sat 10:11
Table 6
37

Michael Goodson

John Browne

Sat 10:11
Table 5
38

Luke Pierce

R1

Stevie Bennett

Sat 11:59
Table 8
39

Danny Bailey

Trev Mercer

Sat 10:11
Table 4
40

Justin Riley

Dale Benson

Sat 10:00
41

Stu Richardson

Dave Eley

Sat 11:38
Table 7
42

Paul Goodall

R1

Robert Ramsden

Sat 10:46
Table 5
43

Andy Grice

Marc Haste

Sat 11:33
Table 3
44

Lee Roper

Paddy Carty

R2

Sat 10:11
Table 3
45

Mark Grice

Scott Bull

Sat 12:11
Table 5
46

Wozza James

Adam Myerecough

Sat 12:12
Table 6
47

Richie RichBrowning

R1

Daz Browning

R1

Sat 12:57
Table 8
48

C Denton

Alan Smith

Sat 13:01
Table 4
49

Jason Hardy

Daz Lettice

Sat 14:04
Table 5
50

Jamie christie

R1

Dale Shaw

R1

Sat 13:08
Table 7
51

Michael Goodson

R2

Luke Pierce

Sat 13:12
Table 9
52

Trev Mercer

Dale Benson

Sat 13:28
Table 3
53

Dave Eley

Paul Goodall

Sat 14:16
Table 4
54

Marc Haste

Paddy Carty

R1

Sat 14:23
Table 7
55

Scott Bull

Wozza James

Sat 14:23
Table 6
56

Richie RichBrowning

R2

Alan Smith

R1

Sat 14:37
Table 9
57

Daz Lettice

Dale Shaw

Sat 16:52
Table 8
58

Luke Pierce

Trev Mercer

Sat 16:52
Table 7
59

Paul Goodall

Paddy Carty

Sat 16:52
Table 6
60

Wozza James

R2

Alan Smith

R1

Sat 16:52
Table 5
61

Dale Shaw

Luke Pierce

R1

Sat 18:34
Table 6
62

Paddy Carty

Wozza James

Sat 19:14
Table 7
63

Dale Shaw

Wozza James

R1

Sat 20:58
Table 6