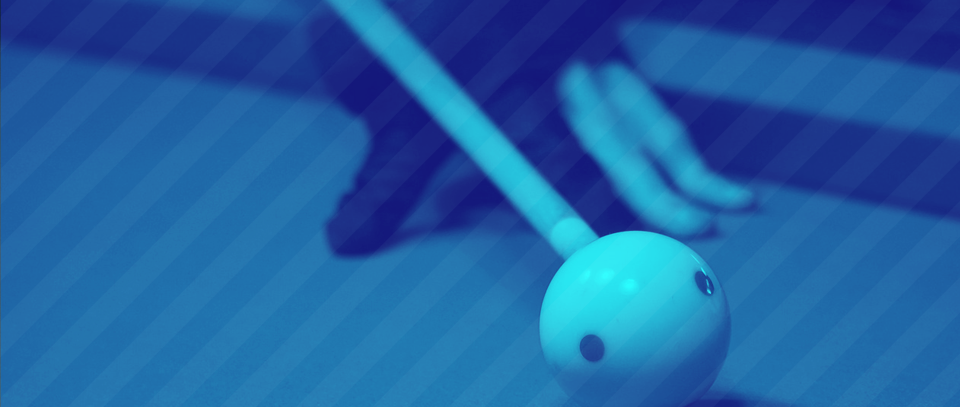 December 15, 2018
Svithun topp 12
Entry deadline
Dec 13, 2018, 9:00 PM (local time)
Starts
Dec 15, 2018, 11:00 AM (local time)
Format
Double elimination (11

Participants

)
Race to
6
Handicap
With handicap
Organizer
Svithun BK
Contact
Ine Helvik (ine@ine.no, 95229259)
More info

Topp 12 på rankinglisten kan delta, vi setter disiplin og format senere. Gi beskjed i god tid hvis du vet du ikke kan være med.

Handicap 0-3, startavgift 250. Minst 250 tilbake på siste plass.
Schedule
1

Pawel Zalewski

0

Nevzat Yesil

0

Sat 11:10
2

Cato Corneliussen

3

Petar

1

Nils Eintveit

3

Sat 11:10
4

Stein Espeland

1

Petter Mosbakk

1

Sat 11:10
5

Ine Helvik

0

Pawel Zalewski

0

Sat 12:11
6

Cato Corneliussen

0

Jason Hansen

0

Sat 12:07
7

Jone Ree Skjelbred

0

Petar

1

Sat 12:18
8

Petter Mosbakk

1

Kurt Moan

1

Sat 12:07
9

Nevzat Yesil

0

Kurt Moan

1

Sat 14:15
10

Jone Ree Skjelbred

11

Nils Eintveit

3

Cato Corneliussen

0

Sat 13:45
12

Stein Espeland

1

Ine Helvik

0

Sat 13:23
13

Nevzat Yesil

0

Jone Ree Skjelbred

0

Sat 14:54
14

Cato Corneliussen

0

Ine Helvik

0

Sat 15:21

Winners qualification

Race to 6

15

Pawel Zalewski

0

Jason Hansen

0

Sat 14:18
16

Petar

1

Petter Mosbakk

1

Sat 14:55

Losers qualification

Race to 6

17

Nevzat Yesil

0

Jason Hansen

0

Sat 15:24
18

Ine Helvik

0

Petar

1

Sat 15:24
19

Pawel Zalewski

0

Ine Helvik

0

Sat 16:53
20

Petter Mosbakk

1

Jason Hansen

0

Sat 16:41
21

Ine Helvik

0

Jason Hansen

0

Sat 18:10