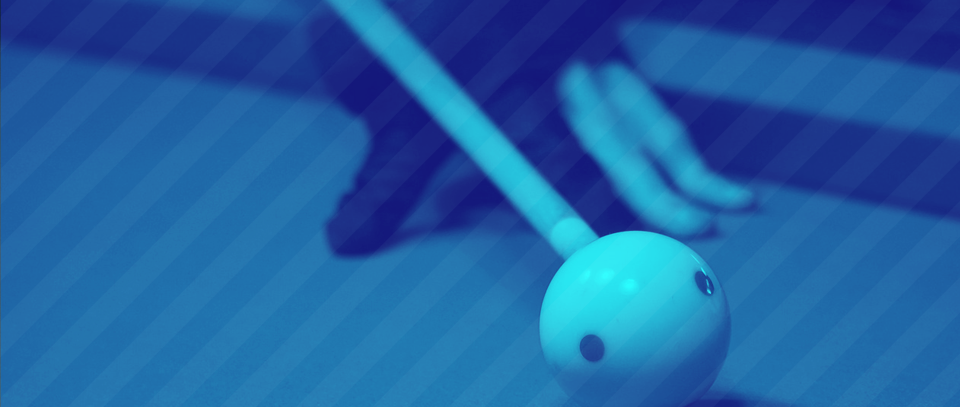 December 27, 2018
Romjulsturnering Horten BK 8-ball
8-Ball
Entry deadline
Dec 27, 2018, 5:29 PM (local time)
Starts
Dec 27, 2018, 5:30 PM (local time)
Format
Round robin (5

Participants

)
Race to
4
Handicap
With handicap
Organizer
Horten BK
Contact
Eirik Riisnæs (eirik.riisnaes@hotmail.com, 95775795)
More info

Horten Biljardklubb inviterer til romjulsturnering torsdag 27. desember.
Vi spiller 8-ball med handicap. ALLE har muligheten til å vinne. Vinneren brekker. Distanse 4. 150 kr i påmeldingsavgift.

Alle er hjertelig velkommen. Vel møtt!
Round-robin standings
Group A

Pos
Name
Played
Win
Tie
Lose
fw
fl
fs
RO
Lags
Bonus
avg
Points
1

Tom Kristiansen

4
3
0
1
15
12
3
0
0
0
0.556
3
2

Eirik Riisnæs

4
3
0
1
15
10
5
0
0
0
0.6
3
3

Magnus Brudal

4
2
0
2
10
9
1
0
0
0
0.526
2
4

Bjørnar Brudal

4
2
0
2
10
14
-4
0
0
0
0.417
2
5

Odd Sebastian Bobby Fischer

4
0
0
4
9
14
-5
0
0
0
0.391
0
Schedule
1

Odd Arne Elstad

Magnus Brudal

Thu 17:50
Table 1
2

Bjørnar Brudal

95

Eirik Riisnæs

130

Thu 17:52
Table 4
3

Magnus Brudal

Eirik Riisnæs

130

Thu 18:48
4

Odd Arne Elstad

Tom Kristiansen

Thu 18:48
5

Eirik Riisnæs

130

Tom Kristiansen

Thu 19:27
6

Magnus Brudal

Bjørnar Brudal

95

Thu 19:27
7

Tom Kristiansen

Bjørnar Brudal

95

Thu 20:37
8

Eirik Riisnæs

130

Odd Arne Elstad

Thu 20:34
9

Bjørnar Brudal

95

Odd Arne Elstad

Thu 20:37
10

Tom Kristiansen

Magnus Brudal

Thu 20:37
11

Tom Kristiansen

Eirik Riisnæs

130

Thu 21:18