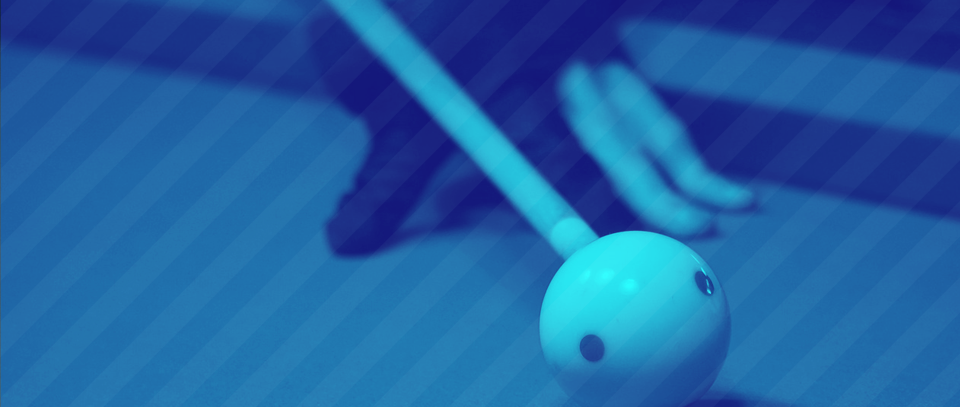 June 7, 2018
Klubbturnering 9
9-Ball
Entry deadline
Jun 7, 2018, 6:00 PM (local time)
Starts
Jun 7, 2018, 6:00 PM (local time)
Format
Round robin (6

Participants

)
Race to
7
Handicap
With handicap
Rankings
Klubbturnering
Organizer
Os Biljard og Snookerklubb
Contact
Jan Helge Kordts
More info

Påmeldingsavgift (medl. kr 100,- Junior/dame kr 50,-) (Ikkemedl. kr 150,- Junior/dame kr 75,-).
Startkontigent må betales KONTANT!!!
Premiering vil være som følger: 75% prosent av startkontigent går ut igjen i premier. 50% til enkeltturnering og 25% til samenlagtpremier etter endt sesong.
De 13 beste turneringene blir tellende.
Det vil bli satt ett tak på 16 deltakere for å kunne avvikle turneringa uten at man må spille til langt på natt.
Round-robin standings
Group A

Pos
Name
Played
Win
Tie
Lose
fw
fl
fs
RO
Lags
Bonus
avg
Points
1

Jan Helge Kordts

5
4
0
1
33
28
5
0
0
0
0.541
4
2

Bernt Olav Lundetræ

5
3
0
2
33
28
5
0
0
0
0.541
3
3

Sveinung Arnesson østgård

5
3
0
2
30
28
2
0
0
0
0.517
3
4

Helge Seilen

5
2
0
3
26
33
-7
0
0
0
0.441
2
5

Trond Johan Eeg Nielsen

5
2
0
3
31
32
-1
0
0
0
0.492
2
6

Mona Bergstø

5
1
0
4
29
33
-4
0
0
0
0.468
1
Schedule
1

Helge Seilen

3

Mona Bergstø

3

Thu 18:13
2

Trond Johan Eeg Nielsen

3

Sveinung Arnesson Østgård

3

Thu 18:13
3

Bernt Olav Lundetræ

3

Jan Helge Kordts

0

Thu 18:13
4

Helge Seilen

3

Sveinung Arnesson Østgård

3

Thu 19:39
5

Mona Bergstø

3

Jan Helge Kordts

0

Thu 19:48
6

Trond Johan Eeg Nielsen

3

Bernt Olav Lundetræ

3

Thu 19:35
7

Helge Seilen

3

Jan Helge Kordts

0

Thu 19:46
8

Sveinung Arnesson Østgård

3

Bernt Olav Lundetræ

3

Thu 19:48
9

Mona Bergstø

3

Trond Johan Eeg Nielsen

3

Thu 19:48
10

Helge Seilen

3

Bernt Olav Lundetræ

3

Thu 20:24
11

Jan Helge Kordts

0

Trond Johan Eeg Nielsen

3

Thu 20:24
12

Sveinung Arnesson Østgård

3

Mona Bergstø

3

Thu 20:16
13

Helge Seilen

3

Trond Johan Eeg Nielsen

3

Thu 21:03
14

Bernt Olav Lundetræ

3

Mona Bergstø

3

Thu 21:03
15

Jan Helge Kordts

0

Sveinung Arnesson Østgård

3

Thu 21:03