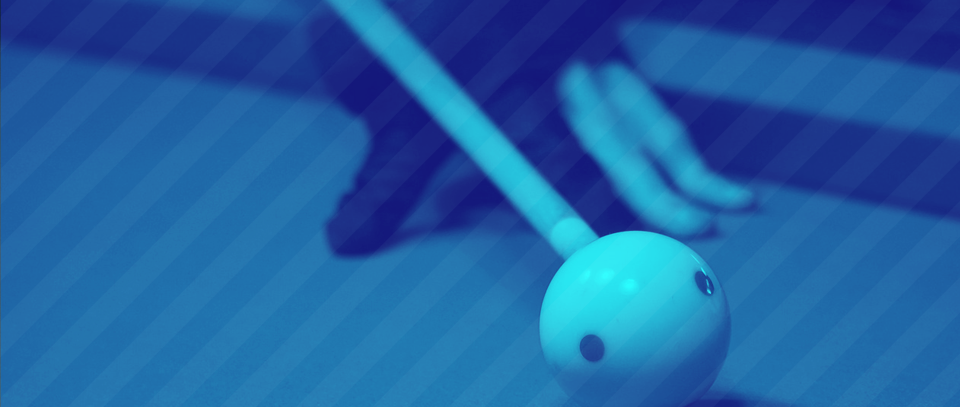 August 11, 2020
9BALL TOERNOOI voor toppers met jackpot!
9-Ball
Entry deadline
Aug 11, 2020, 7:40 PM (local time)
Starts
Aug 11, 2020, 7:40 PM (local time)
Format
Double elimination (15

Participants

)
Race to
4
Handicap
No handicap
Dresscode
Streets of Cuba
Organizer
Plan B
Contact
Plann Bee
More info

9ball DKO met een handicap (8ball voor de wat mindere pooler als ze willen). 3 spelers worden geloot om de Jackpot te schieten. Kosten zijn 15 eu de neus en tot 20 man krijgt top 4 prijzengeld, vanaf 20 personen is het de top 8. We starten om 19:30 en inspelen mag vanaf 14:00 (tip), max 32 personen..
Schedule
1

Julian Van Velthoven

2

Diana Meijer

Richard V Velthoven

Tue 19:43
Table 1
3

Jur Kous

Danny Hessing

Tue 19:43
Table 2
4

Kevin den Hartigh

Jolien Schuurman

Tue 19:43
Table 3
5

Krijn Schuurman

David van Streepen

Tue 19:43
Table 4
6

Randy Wattimena

Gilliano Smit

Tue 19:43
Table 5
7

Espen Falkenhaug

Mads Voorhoeve

Tue 19:43
Table 6
8

Patrick Weijermars

Ijsbrand Bergisch

Tue 19:43
Table 9
9

Julian Van Velthoven

Diana Meijer

Tue 20:23
Table 4
10

Jur Kous

Kevin den Hartigh

Tue 20:24
Table 1
11

David van Streepen

Gilliano Smit

Tue 20:13
Table 5
12

Espen Falkenhaug

Ijsbrand Bergisch

Tue 20:14
Table 6
13

Richard V Velthoven

14

Danny Hessing

Jolien Schuurman

Tue 20:13
Table 2
15

Krijn Schuurman

Randy Wattimena

Tue 20:13
Table 3
16

Mads Voorhoeve

Patrick Weijermars

Tue 20:30
Table 6
17

Richard V Velthoven

Espen Falkenhaug

Tue 20:36
Table 2
18

Jolien Schuurman

Gilliano Smit

Tue 20:53
Table 5
19

Randy Wattimena

Kevin den Hartigh

Tue 20:54
Table 1
20

Mads Voorhoeve

Diana Meijer

Tue 21:11
Table 2

Winners qualification

Race to 4

21

Julian Van Velthoven

Jur Kous

Tue 21:11
Table 3
22

David van Streepen

Ijsbrand Bergisch

Tue 21:11
Table 1
23

Espen Falkenhaug

Gilliano Smit

Tue 21:16
Table 5
24

Kevin den Hartigh

Diana Meijer

Tue 21:43
Table 2

Losers qualification

Race to 4

25

Gilliano Smit

Julian Van Velthoven

Tue 21:44
Table 3
26

Kevin den Hartigh

David van Streepen

Tue 22:10
Table 1
27

Jur Kous

David van Streepen

Tue 22:28
Table 2
28

Ijsbrand Bergisch

Gilliano Smit

Tue 22:28
Table 1
29

David van Streepen

Ijsbrand Bergisch

Tue 23:01
Table 1