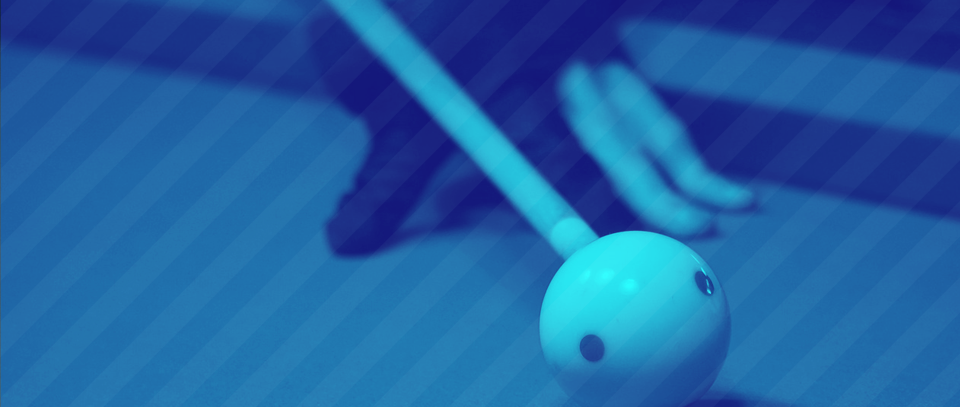 December 5, 2019
Torsdagsturnering 17 - Høsten 19
10-Ball
Starts
Dec 5, 2019, 5:15 PM (local time)
Format
Round robin (8

Participants

)
Race to
8
Handicap
With handicap
Rankings
Gjøvik&Raufoss BK ranking Høst 2019
Organizer
Gjøvik&Raufoss BK
More info

Deltakeravgift: 100/200,-

Vinner får deltakeravgift for neste torsdagsturnering gratis.

8 beste spillere gjennom halvårsrankingen møtes til en "topp 8"-turnering med en total premiepott på 6-7 tusen kr. Denne turneringen vil bli arrangert torsdag 9. januar.
Round-robin standings
Group A

Pos
Name
Played
Win
Tie
Lose
fw
fl
fs
RO
Lags
Bonus
avg
Points
1

Simen Ekern Bakken

3
3
0
0
3
0
3
0
0
0
1
3
2

Mathias Ekern

3
2
0
1
4
3
1
0
0
0
0.571
2
3

Geir Tollefsrud

3
1
0
2
1
2
-1
0
0
0
0.333
1
4

Per Steinar Brovold

3
0
0
3
2
5
-3
0
0
0
0.286
0

Group B

Pos
Name
Played
Win
Tie
Lose
fw
fl
fs
RO
Lags
Bonus
avg
Points
1

Roddy MacConnell

3
3
0
0
3
0
3
0
0
0
1
3
2

Pål Homb

3
2
0
1
2
1
1
0
0
0
0.667
2
3

Ole Anders Veseth

3
1
0
2
1
2
-1
0
0
0
0.333
1
4

Marius Farås

3
0
0
3
0
3
-3
0
0
0
0
0
Schedule
1-A

Per Steinar Brovold

33

Simen Ekern Bakken

80

Thu 17:16
Table 1
2-A

Geir Tollefsrud

68

Mathias Ekern

33

Thu 17:16
Table 3
3-B

Marius Farås

58

Roddy MacConnell

60

Thu 17:16
Table 6
4-B

Pål Homb

30

Ole Anders Veseth

72

Thu 17:16
Table 8
5-A

Per Steinar Brovold

33

Mathias Ekern

33

Thu 18:00
Table 1
6-A

Simen Ekern Bakken

80

Geir Tollefsrud

68

Thu 18:00
Table 3
7-B

Marius Farås

58

Ole Anders Veseth

72

Thu 18:02
Table 6
8-B

Roddy MacConnell

60

Pål Homb

30

Thu 18:02
Table 8
9-A

Per Steinar Brovold

33

Geir Tollefsrud

68

Thu 18:39
Table 1
10-A

Mathias Ekern

33

Simen Ekern Bakken

80

Thu 18:38
Table 6
11-B

Marius Farås

58

Pål Homb

30

Thu 18:38
Table 8
12-B

Ole Anders Veseth

72

Roddy MacConnell

60

Thu 18:39
Table 3
13

Simen Ekern Bakken

80

Pål Homb

30

Thu 19:34
Table 3
14

Mathias Ekern

33

Roddy MacConnell

60

Thu 19:34
Table 6
15

Simen Ekern Bakken

80

Roddy MacConnell

60

Thu 20:30
Table 3