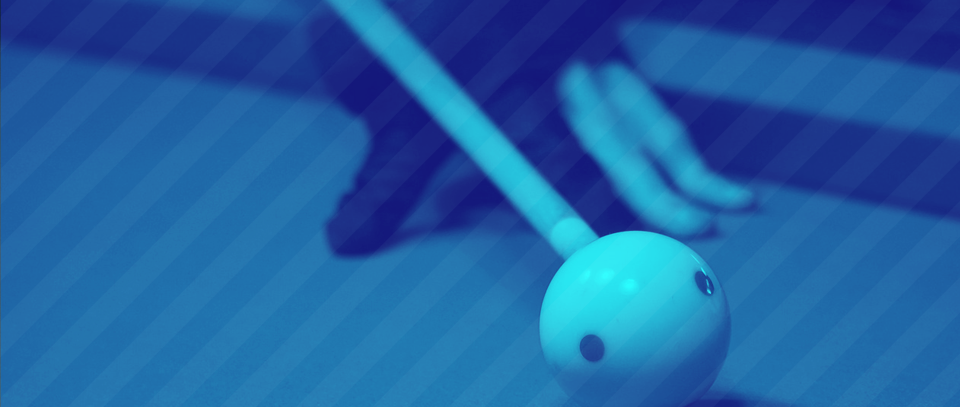 August 20, 2020
Torsdagsturnering 1 - Høst 2020
Multiball
Entry deadline
Aug 20, 2020, 5:20 PM (local time)
Starts
Aug 20, 2020, 5:19 PM (local time)
Format
Double elimination (10

Participants

)
Race to
8
Handicap
With handicap
Rankings
GRBK Ranking Høst 2020
Organizer
Gjøvik&Raufoss BK
More info

Første turnering av ny halvårsranking. Vandrepokal tildeles vinneren av halvårsrankingen. Inkludert i rankingen er også to klubbmesterskap (terminliste for torsdagsturneringer blir snart hengt opp i klubben).

Startkontingent: 100/200,-
50% ut i premier til 1.- og 2. plass.
Schedule
1

Roddy MacConnell

68

R2

HÅVARD LYKKE

88

Thu 17:24
Table 1
2

Geir Tollefsrud

3

Espen Kristoffersen

4

Ole Anders Veseth

79

Joakim Kristoffersen

10

Thu 17:25
Table 2
5

Simen Ekern Bakken

89

Roddy MacConnell

68

Thu 18:14
Table 3
6

Geir Tollefsrud

61

Erik Dullerud

109

Thu 17:25
Table 6
7

James MacConnell

34

Espen Kristoffersen

87

Thu 17:25
Table 8
8

Ole Anders Veseth

79

Jan Kjetil Nordrum

116

R1

Thu 18:14
Table 1
9

HÅVARD LYKKE

88

Ole Anders Veseth

79

Thu 19:30
Table 1
10

James MacConnell

11

Geir Tollefsrud

12

Joakim Kristoffersen

10

Simen Ekern Bakken

89

Thu 18:54
Table 6
13

Ole Anders Veseth

79

R1

James MacConnell

34

Thu 20:24
Table 1
14

Geir Tollefsrud

61

Joakim Kristoffersen

10

Thu 19:57
Table 6

Winners qualification

Race to 8

15

Roddy MacConnell

68

Erik Dullerud

109

Thu 18:56
Table 8
16

Espen Kristoffersen

87

Jan Kjetil Nordrum

116

Thu 19:32
Table 3

Losers qualification

Race to 8

17

James MacConnell

34

Roddy MacConnell

68

Thu 21:07
Table 8
18

Geir Tollefsrud

61

Espen Kristoffersen

87

Thu 20:33
Table 6
19

Erik Dullerud

109

Espen Kristoffersen

87

Thu 21:57
Table 1
20

Jan Kjetil Nordrum

116

Roddy MacConnell

68

Thu 21:58
Table 6
21

Espen Kristoffersen

87

Jan Kjetil Nordrum

116

Thu 22:57
Table 6