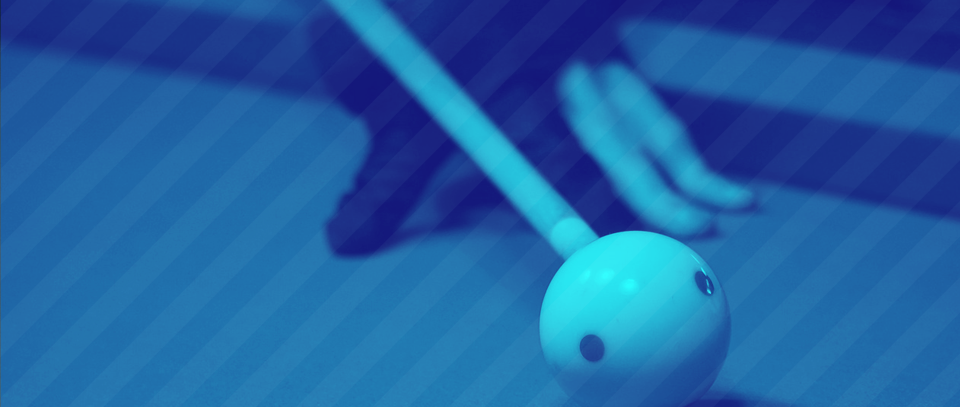 December 8, 2019
Søndagsturnering
10-Ball
Entry deadline
Dec 8, 2019, 2:00 PM (local time)
Starts
Dec 8, 2019, 2:00 PM (local time)
Format
Double elimination (9

Participants

)
Race to
6
Handicap
With handicap
Organizer
Fredrikstad BK
Contact
Eystein Gangfløt (geystein@yahoo.com, 47232705) and Ole Tobias Tanilon Gangfløt (oletobias321@gmail.com)
More info

Salongen åpner kl. 13. Påmelding og turneringstart kl. 14.00. Handicap systemet vil bli gått gjennom før turneringen. Det har kommet forslag om at Emil, Albert og Philip bør settes til -1 og at vi også kan prøve annet hvert brekk, selv om ikke det er helt vanlig med handicap. Vel møtt folkens!
Schedule
1

Tom Kristiansen

0

Eystein Gangfløt

2

Sun 14:05
Table 1
2

Martin Meintjes

3

Sandro Hasecic

4

Andreas Eldegard Wahr-Hansen

5

Bastian Andreassen

0

Eystein Gangfløt

2

Sun 15:12
Table 1
6

Martin Meintjes

0

Albert Roman Borrie Stensrød

0

Sun 14:05
Table 2
7

Ole Tobias Tanilon Gangfløt

0

Sandro Hasecic

3

Sun 14:05
Table 3
8

Andreas Eldegard Wahr-Hansen

3

Sabahudin Comor

1

Sun 14:05
Table 4
9

Tom Kristiansen

0

R1

Andreas Eldegard Wahr-Hansen

3

Sun 15:13
Table 4
10

Ole Tobias Tanilon Gangfløt

11

Albert Roman Borrie Stensrød

12

Eystein Gangfløt

13

Tom Kristiansen

0

Ole Tobias Tanilon Gangfløt

0

Table 3
14

Albert Roman Borrie Stensrød

0

Eystein Gangfløt

2

Sun 16:04
Table 1

Winners qualification

Race to 6

15

Bastian Andreassen

0

Martin Meintjes

0

Sun 16:04
Table 4
16

Sandro Hasecic

3

Sabahudin Comor

1

Sun 14:49
Table 3

Losers qualification

Race to 6

17

Ole Tobias Tanilon Gangfløt

0

Bastian Andreassen

0

Sun 16:51
Table 3
18

Eystein Gangfløt

2

Sabahudin Comor

1

Sun 16:59
Table 1
19

Martin Meintjes

0

Sabahudin Comor

1

Sun 18:03
Table 4
20

Sandro Hasecic

3

Ole Tobias Tanilon Gangfløt

0

Sun 18:03
Table 3
21

Martin Meintjes

0

Ole Tobias Tanilon Gangfløt

0

Sun 19:02
Table 3