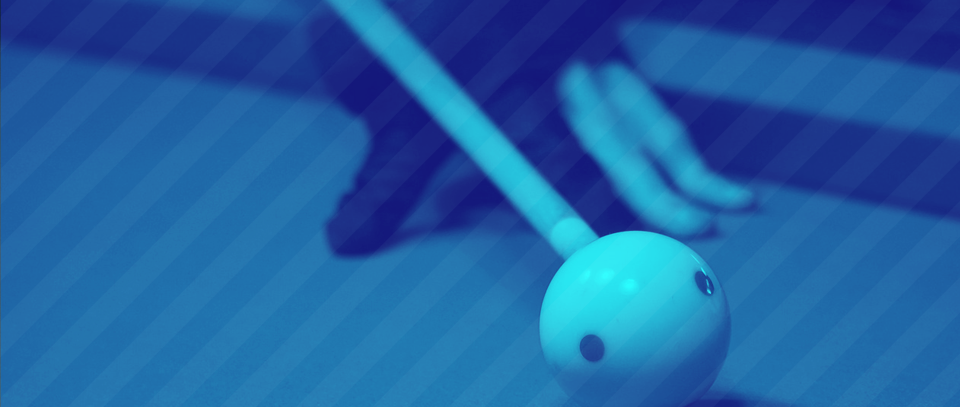 June 12, 2019
Klubbkveld
9-Ball
Entry deadline
Jun 12, 2019, 5:30 PM (local time)
Starts
Jun 12, 2019, 5:30 PM (local time)
Format
Round robin (5

Participants

)
Race to
5
Handicap
With handicap
Organizer
Fredrikstad BK
Contact
Eystein Gangfløt (geystein@yahoo.com, 47232705)
More info

Salongen åpner kl. 16.00. Filip tilbyr som vanlig noe godt fra klubbens kjøkken. Han har signalisert at denne dagen blir hans siste i klubben, fordi han har fått seg en kjæreste som han ønsker å prioritere 100% fremover. Lykke til Filip og tusen takk for din innsats i klubben. Han er selvfølgelig hjertelig velkommen tilbake dersom den nye livs situasjonen ikke svarer til forventningene.
Round-robin standings
Group A

Pos
Name
Played
Win
Tie
Lose
fw
fl
fs
RO
Lags
Bonus
avg
Points
1

Eystein Gangfløt

3
3
0
0
16
6
10
0
0
0
0.727
3
2

Michael Gangfløt

3
1
0
2
11
13
-2
0
0
0
0.458
1
3

Espen Kristiansen

3
1
0
2
10
14
-4
0
0
0
0.417
1
4

Arne Wiese-Hansen

3
1
0
2
10
14
-4
0
0
0
0.417
1
5

Sandro Hasecic

0
0
0
0
0
0
0
0
0
0
0
0
Schedule
1

Eystein Gangfløt

59

Michael Gangfløt

50

Wed 17:40
2

Espen Kristiansen

72

Sandro Hasecic

30

Wed 17:40
3

Michael Gangfløt

50

Sandro Hasecic

30

Wed 17:41
4

Eystein Gangfløt

59

Arne Wiese-Hansen

74

Wed 17:41
5

Sandro Hasecic

30

Arne Wiese-Hansen

74

Wed 17:41
6

Michael Gangfløt

50

Espen Kristiansen

72

Wed 17:41
7

Arne Wiese-Hansen

74

Espen Kristiansen

72

Wed 17:42
8

Sandro Hasecic

30

Eystein Gangfløt

59

Wed 17:41
9

Espen Kristiansen

72

Eystein Gangfløt

59

Wed 17:42
10

Arne Wiese-Hansen

74

Michael Gangfløt

50

Wed 17:42