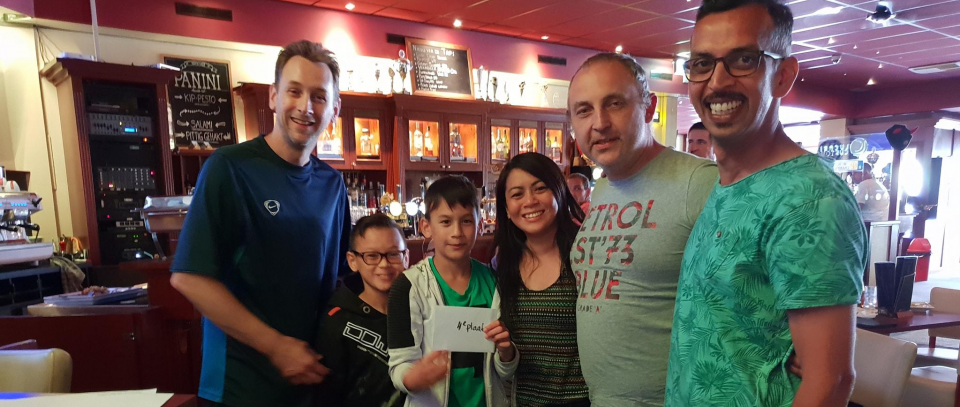 March 21, 2020
3e SPG Poolranking ( voor iedereen toegankelijk )
10-Ball
Starts
Mar 21, 2020, 1:00 PM (local time)
Format
Round robin (3

Participants

)
Race to
5
Handicap
No handicap
Contact
Vincent Peemen (Info@sportpub.nl, +31113214845)
More info

Zaterdag 21 maart is de 3e SPG Poolranking
Speltype is 10 ball en we spelen in poultjes met handicap voor diegene die het nodig hebben.
Deelname kost € 5,00, waarvan € 2,50 naar de eindpot gaat.
Iedereen is welkom om mee te doen, als je maar vóór 13:00 aanwezig bent.
De zaal is open vanaf 12:15.
Schedule
The draw has not been made yet.